Ace Clearwater
A One-Stop Manufacturing Force.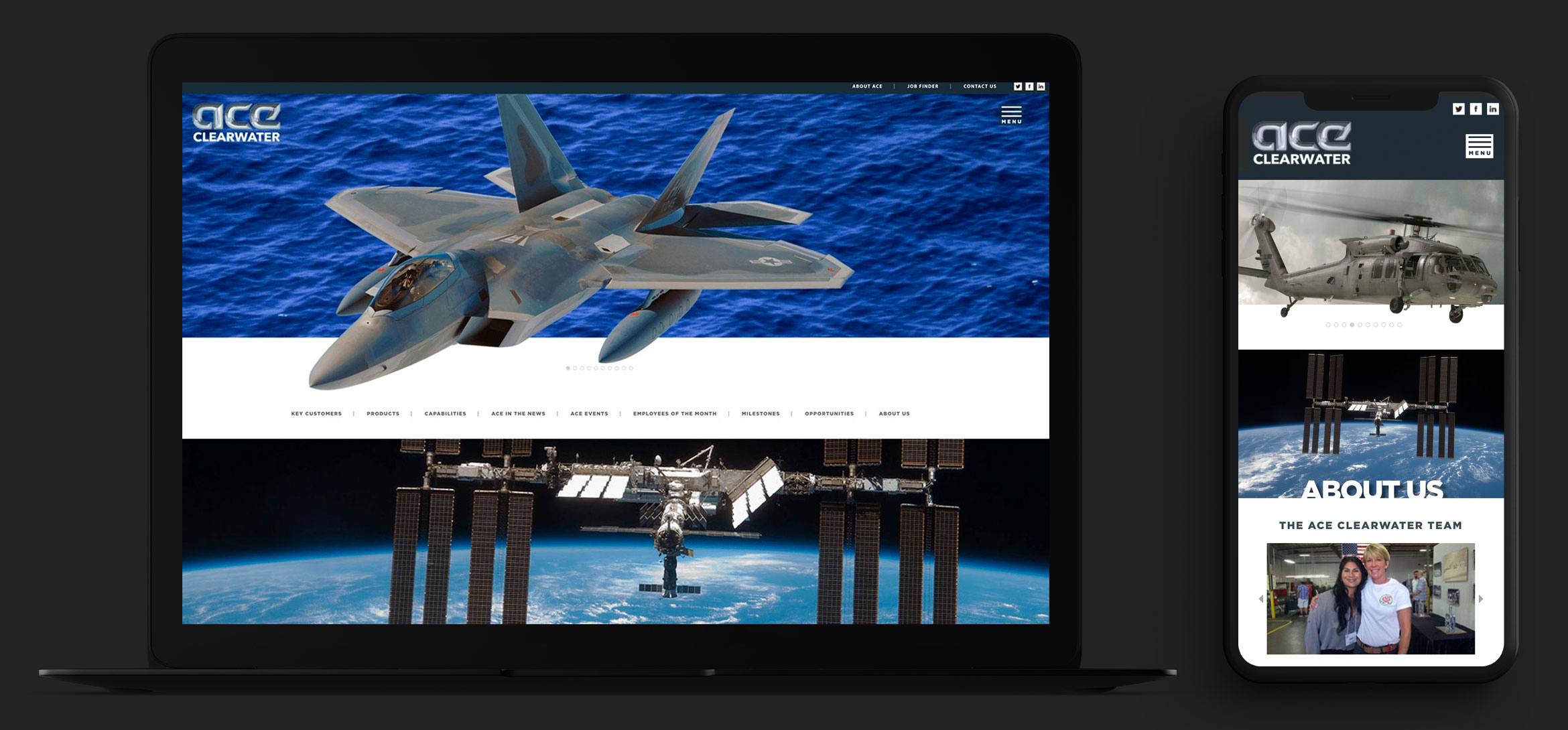 Services
Web design
UI / UX
Website Build
Deliverables
Responsive
Illustrations
Icons
Styleguide
WordPress Build
marketing
Email Marketing
SEO
Social Media
Challenge
ACE Clearwater is one of the nation's top manufacturers, creating custom, complex, formed, and welded assemblies for the aerospace and power generation industries. They "make parts that are literally out of this world…from the International Space Station to the Rovers on Mars." ACE Clearwater needed a website that would help the company remain competitive in today's digital age, allowing viewers to creatively enjoy their products, view previous high-end customers, company events, milestones, and other exciting ideas.
Solution
Working with their team, we conceptualized, designed, and implemented a website that will give Ace a way to showcase their products, as well as attract new employees. ST8 redesigned the website accordingly with SEO and SEM features like keyword optimization so that it was up to date with its current competition.
Results
Since the launch of the website, there has been a growth in traffic and website inquiries. Coupled with their reputation and the launch of their new website TAFS Attorneys is becoming one of the sought for trial practices worldwide.
Tafs Attorney
Legal Website Design | Law Firm SEO | Content Creation