The most effective way to reach your audience.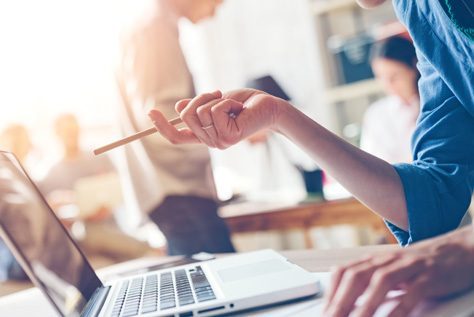 If you like what you see and want to know more about how we can help your brand, please let us know! We offer a complimentary initial consultation to any interested parties, with no obligation.
What makes Search Engine Marketing (SEM) so effective is because your customer is actively looking for your product or service. They need what you have to offer!
The first step to a successful SEM campaign is understanding your customer profile, and what they are currently searching online. For us, this process includes several areas of research:
Keyword Discovery
We use information such as monthly search volume, average cost-per-click, and years of experience to determine which keywords are right for you.
Competitor Analysis
We'll need to understand how competitive the market is in order to set realistic expectations. This also gives us insight into what keywords your competitors are targeting and ranking for, and how we can position your SEM efforts.
Consumer Insight
Understanding your consumers and how they act online is critical. We'll dive deep into the mind of your audience to determine the language they use and their behavior online, in order to build an effective and customized approach.
Website Audit
We'll perform an audit on your current website to get an idea of how well it's optimized for the right keywords.  After we have a clear vision of your search engine potential, we create a detailed roadmap both onsite and offsite, in order to achieve your long and short term goals.
SEM = SEO + PPC
Search Engine Optimization (SEO)
The main objective of any organic search engine optimization campaign is to increase the quantity and quality of your website traffic from major search engines like Google, Yahoo, and Bing.
There are many ways that quality SEO work can provide value to your business. Having a top ranking position on major search engines not only brings immense credibility to your brand (the first result is often thought of as the industry leader), but it also brings pre-qualified traffic to your website, 24/7. Not to mention the long-term equity you're building for your domain. As the saying goes, "A website without ongoing SEO is a website without a long-term plan."
Our SEO program includes content creation, web design, and link building outreach. With a successful track record of helping hundreds of businesses improve their search engine presence over the past 15 years.
Pay-Per-Click (PPC)
Paid search placement, is an extremely effective form of advertising that puts your website at the top of the search results. The best part of this type of media is that your customer is actively searching for what you have to offer.
With years of experience, we create highly targeted ads that bring qualified traffic to your website or landing page. We professionally optimize your PPC campaigns and are able to bring consistent improvements in ROI and customer acquisition.
Transparent Reporting
At the end of each month, we provide you with a detailed progress report. You'll see past and present rankings for each keyword, link portfolios of your top competitors, and a complete list of links we've built with content we've created for the month.