One of the most cost-efficient ways to reach your audience, search engine marketing increases the visibility of your website when your consumer is actively seeking your product or service.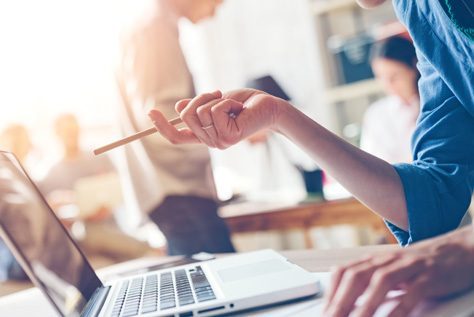 If you like what you see and want to know more about how we can help your brand, please let us know! We offer a complimentary initial consultation to any interested parties, with no obligation.
Search engine marketing is so valuable, because your consumer is actively pursuing your product or service. They're looking for what you have to offer!


 The first step to a successful search engine marketing campaign is understanding your current position in the market and how your consumers search online. For us, this process includes several areas of research:
Keyword Discovery
We use information such as monthly search volume, competitiveness, average cost-per-click, and common sense to determine which keywords are right for you.
Competitor Analysis
We'll need to know how competitive the market is in order to set realistic expectations. This also gives us insight into what keywords your competitors are targeting and ranking for.
Consumer Insight
Understanding your consumers and how they act online is critical. We'll dive deep into the mind of your audience to determine the language they use and their behavior online.
Website Audit
We'll perform an audit on your current website to get an idea of how well you're currently optimized and how your traffic is behaving in regards to conversion rates and consumer funnels.
After we have a clear vision of your search engine potential, we create a detailed plan and set achievable goals.
Search Engine Optimization (SEO)
The main objective of any organic search engine optimization campaign is to increase the quantity and quality of your website traffic from major search engines like Google, Yahoo, and Bing.
There are many ways that quality SEO work can provide value to your business. Having a top ranking position on major search engines not only brings immense credibility to your brand (the first result is often thought of as the industry leader), but it also brings pre-qualified traffic to your website, 24/7. Not to mention the long-term equity you are building for your website's domain. As the saying goes, "A website without ongoing SEO is a website without a long-term plan."
ST8's search engine optimization team in Los Angeles includes content creators, designers, developers, and analysts with a very successful track record of helping hundreds of businesses improve their search engine presence across many different verticals over the past 12 years.
Paid Search Placement (PPC)
Paid search placement, otherwise known as pay-per-click (PPC), is a form of advertising that puts your website at the top of the search results in the "sponsored links" space. You've seen them, you've probably clicked on them, but do you know how they got there? Brands bid for relevant keywords on a "cost-per-click" basis, meaning you pay the selected amount only when a searcher clicks on your ad.
PPC is a very effective way to gain highly targeted traffic to your website immediately. Although it is not a long-term solution, pay-per-click guarantees your website will be visible when your audience is searching for your product or service.
Transparent Reporting
At the end of each month, we provide you with a detailed progress report. You'll see past and present rankings for each keyword, link portfolios of your top competitors, and a complete list of links we've built with content we've created for the month.

ST8 is an independently owned Digital Design Studio, that focus on Web Design, Brand Identity and SEO. Operating from Santa Monica, CA since 2007.